Kyle Rittenhouse Endorsed by Republicans
Wearing suits and ties, the two men give the camera smiles and thumbs up. One is Donald Trump, former president of the United States. The other is Kyle Rittenhouse, who killed two people at an anti-racism protest. And behind them is a framed photo of Trump meeting the North Korean dictator Kim Jong-un.
The mesmerizing tableau emerged from the ex-president's Mar-a-Lago estate in Florida earlier this week. It was, in effect, the coronation of Rittenhouse as a future star of the rightwing media, Republican party and "Make America great again" (Maga) movement in their crusade against liberalism.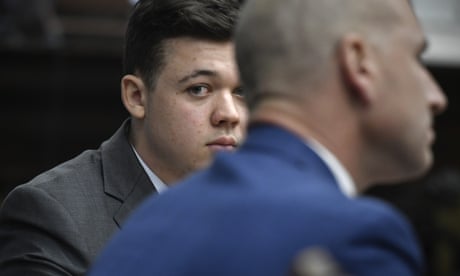 A historian of white power reacts to the Rittenhouse verdict: 'a bonanza for the far-right'
"Kyle Rittenhouse has become the poster child for a general feeling among some in this country that White America is under siege," Eddie Glaude, chairman of the department of African American studies at Princeton University, wrote in the Washington Post. "Rittenhouse defended himself, this argument goes, and White America must do the same."
Rittenhouse was 17 last year when he travelled 20 miles from his home in Antioch, Illinois, to Kenosha, Wisconsin, where racial justice protests had been held since the shooting of a Black man, Jacob Blake, by a white police officer.